Attorneys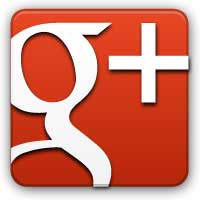 Aaron Atkission
Aaron began his career in law in 2008 as Director of Investigations at Goff & DeWalt, LLP, a construction defect law firm. During his tenure at Goff & DeWalt he was exposed to the inner workings of the legal industry including motion practice, mediation, trial, and arbitration. It became clear after two years in this field that Aaron had a desire to directly serve clients by becoming an attorney himself, a desire rooted in his heart for people, justice, and developing meaningful relationships. In 2010, Aaron enrolled in the Admission to Practice Rule 6 Law Clerk Program administered through the Washington State Bar Association, which offers aspiring lawyers an alternative route to the bar exam (also known as "reading for the bar"). This rigorous program spans four years—one year longer than law school—and requires monthly testing, full time employment with a law firm, and oversight by a qualified practicing attorney. Prior to completing the Law Clerk Program, Aaron graduated from Pacific Lutheran University with a Bachelors of Business Administration in 2002, and a Masters of Christian Ministry from Faith Seminary in 2007.
Aaron is a native Washingtonian who grew up in a small town located in the foothills of Mt. Rainier. He loves the Pacific Northwest and grew up hiking, snowboarding, and mountain biking throughout this magnificent region. His parents raised him to appreciate and practice the small town values of hard work, perseverance, and integrity.
Aaron is married to his high school sweetheart, Jennifer. They enjoy spending time with their three children and are licensed foster parents. Their free time is spent serving their local community and playing outside in the great Northwest.
Bar Admissions
Washington State
Western District of Washington
Education
APR 6 – 2014
Faith Seminary, Masters of Christian Ministry - 2007
Pacific Lutheran University, B.A. Business Administration 2002
Activities
Washington State Bar Association Member 2015- Present
Honors and Awards
Lead and Earn Scholarship – GRCC