Areas of Practice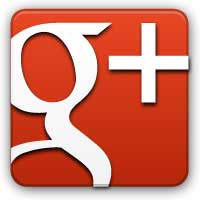 DUI
Individuals charged in Washington with Driving Under the Influence ("DUI") face criminal as well as administrative sanctions imposed by the Department of Licensing, including the possibility of losing one's driving privileges, for years in some cases. With the recent passage of I-502, which decriminalized possession and use of marijuana in certain instances, lawyers knowledgeable about both the science and legal issues involved in marijuana and alcohol-related charges are more important to an individual's defense than ever.
Individuals' levels of sobriety are often tested using field sobriety tests which may differ depending on the type of intoxicant allegedly involved. Breath and blood tests are also administered by the sheriff, state patrol and other law enforcement agencies, and jail-time and other penalties may depend on the results of these tests or, under the implied consent laws, whether an individual refuses to submit to a BAC breath or blood draw. Individuals' rights are paramount, however, and in some cases a failure to honor these rights as required under law may result in a dismissal or reduction of charges.
In Washington State during 2012, there were nearly 22,000 DUI's charged with 1,285 charges originating out of Kitsap County alone. DUI's, which are sometimes charged along with reckless driving or hit and run, typically carry a maximum sentence of 364 days in jail and a $5,000 fine. The maximum penalties increase significantly if additional crimes are alleged, the individual has been convicted of multiple DUI's during the previous decade, and/or the individual has ever been convicted of vehicular assault or vehicular homicide. Even without any criminal history, however, defendants may be required to obtain high risk insurance, restricted licenses, an ignition interlock license, and comply with alcohol classes or treatment. Those whose livelihood depends on their retention of a commercial driver's license (CDL) face additional challenges.
A dedicated and capable DUI attorney is necessary when facing such severe penalties from both the Kitsap County Courts and DOL. At Shiers Law Firm in Port Orchard, Wa, our attorneys are experienced in defending against DUI charges with both vigor and understanding throughout Kitsap County, including in the District Court and Poulsbo, Bainbridge Island, Port Orchard, and Bremerton Municipal Courts. As part of a comprehensive defense strategy, our attorneys will also fight to save your drivers' license through the administrative hearings process, providing representation from arraignment through trial or resolution. If you or someone you know has been charged with a DUI or other marijuana or alcohol-related crime and you have questions about the legal process, trial, the administrative process, license suspensions, deferred prosecutions, or pretrial diversion agreements, contact us for a free consultation. We handle DOL administrative hearings for cases originating throughout Washington State and we are also available by telephone or e-mail after hours and on the weekends. At Shiers Law Firm, we provide the kind of comprehensive, aggressive, quality DUI representation our clients need and deserve.