Areas of Practice

Welcome to the Shiers Law Firm LLC
Founded in 1916, our firm has diligently served the legal needs of Kitsap County and the greater Puget Sound area for over a century.
Work with an Experienced Legal Team
Shiers Law Firm LLC has 8 attorneys experienced in many legal areas. Our law firm has gained the confidence and trust of clients in Kitsap County and throughout western Washington.

That trust has been built over the years because of our commitment to successfully resolve your legal matters.
We Value Our Clients
We proudly represent individuals, businesses both large and small, school districts, labor unions, teachers, property owners, and professionals. Our attorneys represent client cases at all levels of Court in Kitsap, King, Thurston, Pierce, Jefferson, Mason and Clallam Counties. We are able to meet with our clients at our office in Port Orchard or via Zoom.

Call us today to schedule a consultation.
(360) 876-4455
A good
essay writer online
must have a good command of the language. They should be able to understand your instructions and will adapt accordingly. Besides, they must be flexible. The deadline may change, the topic or the point of view may change, and other instructions might be given to them. A good writer must be able to adapt and produce quality work despite the changes. The writer should have a good command of the discipline he is writing for, as each subject has its own rules and codes. An expert writer will handle these details without any difficulty.
Whether you have a demanding deadline or just don't have time to write your paper, there is always the option of hiring
someone write my paper
. These services have a reputation for reliability and affordability. In addition, they are constantly improving their offerings, putting customer needs at the forefront of their strategic goals. As a result, they always ensure customer satisfaction. Essay Help has been in business for several years, and they have built up a strong team of writers and support staff.
When looking for a
paper writers
, it's a good idea to check the feedback from previous clients to decide if they are trustworthy. You can also check out their samples and personal feedback from satisfied customers. Lastly, you can use the Internet to look for reviews. By doing this, you'll be sure that your paper writer is reliable. Then, you can relax knowing that you have a professional at your service. And don't forget to make sure to check for the quality of their work before hiring them.
Hiring a paper writer will help you get good grades and free up your time for other tasks. Instead of spending your valuable time on tasks that you don't enjoy, you can focus on the most important tasks. All you need to do is forward your paper request to the
paper writer
. It will be completed by the deadline. You can also benefit from their free extra services.
A good
essay writer
will follow a systematic writing process that will allow them to create a well-written essay. Although they can write in a stream of consciousness style, it is essential to follow a system that allows them to edit and revise their writing. They should also conduct brainstorming sessions to collect ideas and thoughts. These brainstorming sessions will allow you to eliminate ideas that won't work.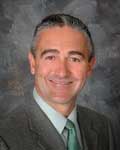 Jeffrey Cox
Jeff was admitted to practice law in 1986 and became a partner in the Shiers Law Firm in 1991. His emphases are Family Law, Estate Planning, Probate of Estate, and Criminal Defense. Representative experience includes dissolution of marriage and wills...
Read More